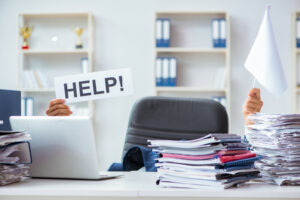 The benefits of trade show participation for your business can be significant, allowing for the generation of new qualified leads, increased brand exposure, opportunity for customer engagement, and ultimately boosting profits—if you know how to do it right.
Make the most out of the money, time, and resources you put into your exhibit and avoid the most common mistakes that kill a trade show booth's success!
1) Attending the wrong shows.
It's important to note that when it comes to trade show strategy, quantity does not equal quality. Many business owners waste time participating in trade shows that are not productive for their goals without even realizing it. Do your research beforehand and be selective about where you exhibit, only choosing shows that align with your ideal prospective leads.
2) Using a poorly designed display.
Your trade show booth is your most powerful tool for drawing in potential customers and clients. Invest in something custom-made to reflect your company's needs, and that will stand out among the crowd. Your display is the first impression attendees have of your business, so make sure you take the time to make it clear, compelling, and interesting for them!
3) Having an ambiguous message or call-to-action.
If your marketing strategy isn't focused and your objectives aren't laid out clearly, nobody is going to remember you after they've left the trade show! Determine your goals for the show and use them as a guide for how you set up your booth.
Selling a product? Have an interactive display front and center. Marketing expert services? Come prepared with a separate conference room for private consultations. The best way to secure prospects is with a specific, straightforward message.
4) Failing to follow up.
What's the point of doing all that work to design a trade show strategy and build an engaging booth to reflect it if you don't follow up with the potential leads they've brought in for your company?! Have a follow-up plan for reaching out to trade show contacts going into the show, so your time, money, and efforts are not wasted—your trade show ROI depends on it.
At All Pro Displays and Graphics, we provide the quality resources you need to design and build a trade show display that can't be ignored! Our double decker booths, custom graphics, and other premium products will elevate the experience of your attendees to secure you the most qualified leads possible.
Contact us today to learn more about how All Pro is your one stop shop for your trade show needs!